An original gift
A jute bag with your own design Present gifts to your clients and contacts in a jute bag and make an original, eco-friendly impression!
View all of our jute bags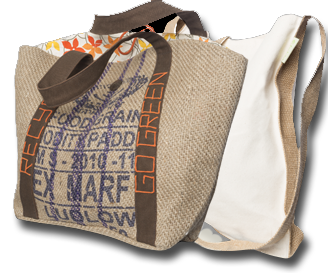 JuCo bags and pouches
JuCo a combination of jute and cotton. Bags and pouches printed or unprinted, nice to give and to get! Hip, trendy and sustainable!
View all of our JuCo bags and pouches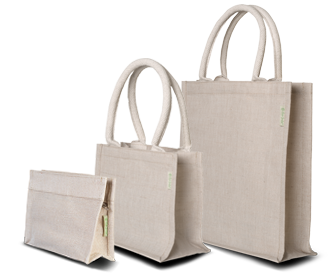 Eco-Products formerly EcoJute
Eco-Products for ecological and Fair Trade promotional products
Ecojute has an extension of the range, which is why we have changed the brand name and our ecological products are now called Eco-Products.
Eco-Products (previously known as EcoJute) bags are an excellent gift, but can also be very functional in carrying the bag and advertising. Here are some benifits of the Eco-Products bags:
✓ Biodegradable within 1 to 2 years
✓ Re-usable so very friendly for the environment
✓ Very environmentally friendly and sustainable
✓ Very strong
✓ Trendy and hip!